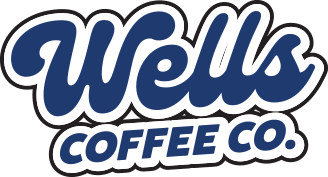 "We launched a Kickstarter campaign in 2013 and thanks to its success, Wells Coffee Company was born. With the funds raised through the Kickstarter and the support of dear friends, we bought our first commercial roaster, linked up with a newly opened cafe in Boca Raton, hired our first full-time team member, and began sharing the coffees we love with the neighborhood.
In 2016, we acquired our own space in downtown Fort Lauderdale to expand our operation. We opened our brick and mortar to the public where we are able to spread our passion to see more and more people (as we like to say) Drink Deeply."
-Brandon Wells, Founder
Since then, Wells has opened a second location in Fort Lauderdale's Tarpon River neighborhood and has grown to become a community staple and gathering spot for locals and visitors alike.